STORY OF HOW IT ALL BEGAN

My name is Derian and I am a professional trader focusing my expertise in trading Forex, Stocks and Option contracts. Basically, since I was 10, my obsession was in the financial markets. It always amazes me how the rich could predict the market and how they are making substantial profits out of it.

Before I began trading, I worked freelancing in a data entry job for a per hour type of income. I was introduced first by my father who traded for 20 years but nonetheless do not want me to pursue trading at such a young age. Despite so, I have been shadowing his footsteps and trying to understand the depth of the game. I had a painful start in trading, it was when I had only $5000 to my name. Allow me to share my story with you, I'll be the first to admit that I am not a smart person, nor a person that has succeeded in school. Never won any awards, nor even participated in any competition or whatsoever. My first trade, I broke a cardinal rule: to never over leverage your trades.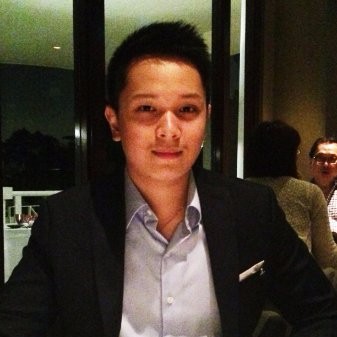 MY VERY FIRST TRADE
My very first trade I remember it clearly was on the EUR/USD. It was on a down trend. The price kept dipping and dipping making it clear for me to sell all my trades in one go. This is it, I thought to myself that I was gonna be a millionaire by next month. I was so sure that my trades were right on and I bought EUR/USD for 5 LOTS in a $5000 account. I thought to myself, a minimal profit I will gain on this trade is $5000, doubling my account in an instant.
As it turns out the EUR/USD fell like never before. My account got margin called, and my $5000 dollars which I earned after months of hardwork just went away. I had to admit, it was one of the lowest point of my life. I was so broke and I cried to myself, regretting my decision and promised to myself that I would never go back to Trading.
Losing $5000 of my hard earned money was devastating, I decided that I had to quit this thing. I told my father about it and it was then when my father came in, he told me "Son, in trading there are always risks involved, you need to manage your risks and move on. There's no way that you can predict the market only react to it". At this point, this statement changed my whole trading viewpoint. I began to understand that it's not about being correct all the time. It's all about being correct ONE time and to maximize your profit out of it.
3 YEARS LATER

After years of demo trading and convinced myself that I could actually trade I began again with a real account. I invested another $5000 into my account. As it turns out, my hard work paid off and in 2 years I turned it into a $100,000 account. After my account reached 100 grand, I decided to apply my concept into stocks as well. I realized that stocks trading is nowhere near Forex trading. It's much more less volatile and there's a lot of aspect to look from. I started reading books on how to find stocks and how to maximize my returns. That is when I also realized that, my system works for both Stocks and Forex!. It's just how powerful this system I developed that it could make me on average $5000 every month just by trading both Stocks and Options (excluding Forex). Back then, trading was only my side job but as I began to earn more and more, I quit my day job and went to pursue my trading career.
The system I used is called Mambu Trading. Mambu is a mythical being that has the characteristics of an excellent self control and strong will. Exactly what you need in trading.
HOW THIS COURSE IS STRUCTURED

This course is structured in such a way that if it is your first time trading, you'll find your way easier. I have personally wrote this lecture series so it is much easier for you to be able to trade event though you've never traded before. I have 2 strategies which I divided into 2 parts: the Mambu Trend Trader and the Mambu Reversal Trader. The fact is that truthfully I use Mambu Trend Trader more since I am more of a trend trading guy. Some of you might be those who wants the live action of a trading and some of you don't. I'm one of those who don't and I prefer to monitor it per day basis. It doesn't disturb my other works that I am currently doing and is also profitable. Which one you will want to use is up to you.
WHAT NOW THEN?

Now, feel free to gain access to my trading lectures and learn the ins and outs of trading. Along time, I will keep updating the course with my insights onto several new trading systems that I am currently developing. Nevertheless any update whatsoever it's free. My mission here is for you young men to learn trading no matter whether you're from India, America, Europe, Iran, etc. Anyway, enjoy your course and hope that you're happy with the depth of course that I developed myself.